355 W. Mesquite Blvd.
Mesquite, NV 89027
(702) 346-2538
Mon: Closed
Tues: 10 AM–4 PM
Weds: 10 AM–4 PM
Thurs: 10 AM–4 PM
Fri: 9 AM–5 PM
Sat: 9 AM–5 PM
Sun: 9 AM–5 PM
The Grand Opening was a huge success! Just a few photos of the Trustees, Staff and dear friends getting a first look.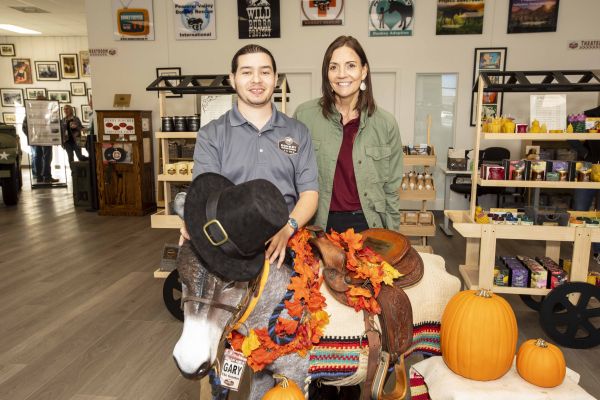 Curator Raymond Robbins Gift Shop Manager Laurie Ellis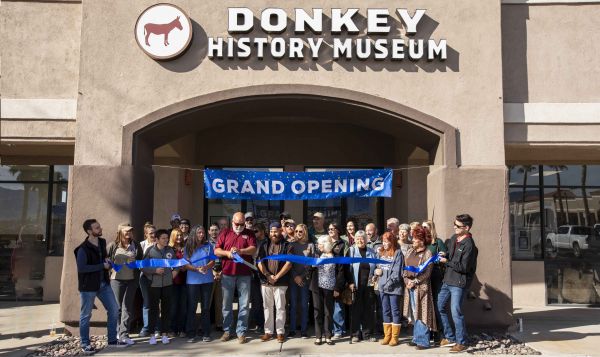 Grand Opening 11/05/2022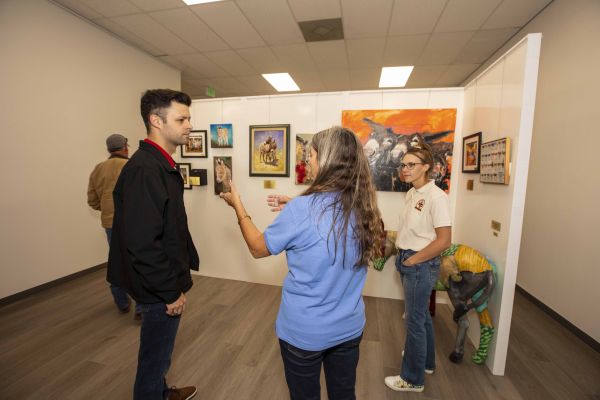 PVDR Trustee Joshua Meyers, Esq., Amy Meyers PVDR's CFO
& Payton McKee PVDR's Central States Regional Manager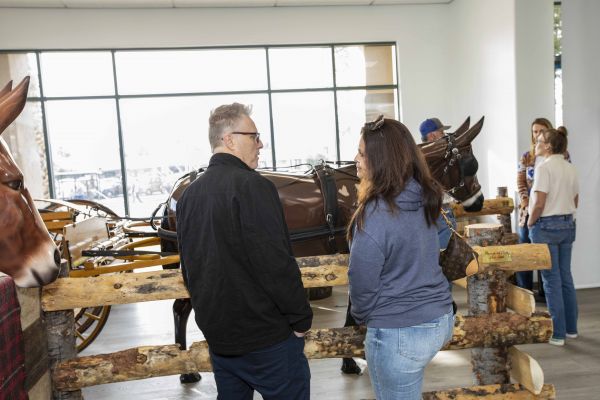 Mike and Joanna Gehring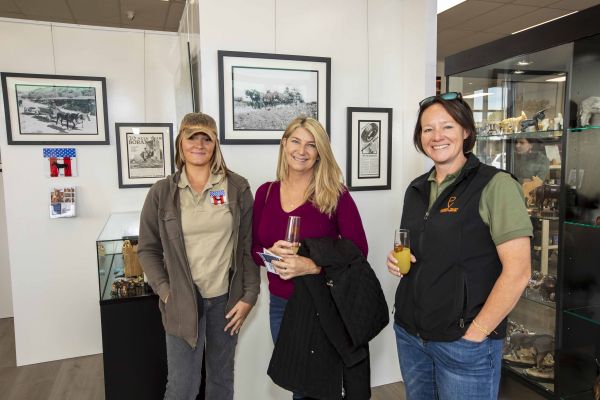 Lost Meadows Mule Refuge Executive Director Mattison Koester,
Stacey Roueche and PVDR's Chief Operations Officer Kim Elger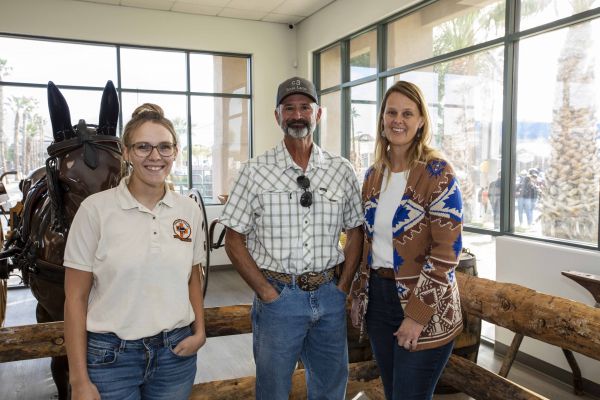 Payton McKee, PVDR's Chief Farrier Richard Bruner and wife Gerra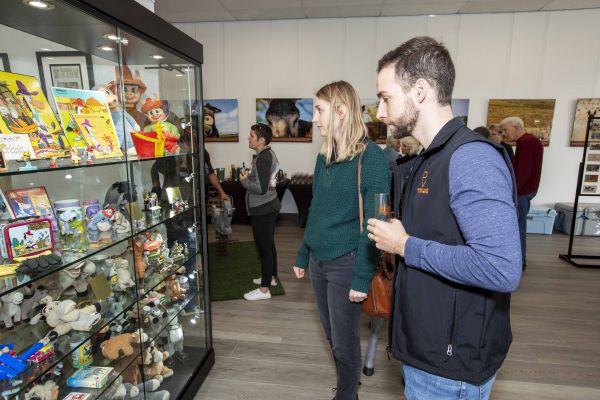 Newlyweds PVDR Trustee Jake Meyers and wife Crystal
Thanks to a generous grant, Peaceful Valley has opened The Donkey History Museum dedicated to chronicling the many contributions of donkeys in the World. Mark and Amy Meyers are contributing their substantial donkey memorabilia collection to the museum. Norbert Schiller has joined forces and contributed his substantial collection of international armed forces donkey related photos to the museum to make the "War Room" the largest and arguably the most interesting of all of the Museum's galleries. No cost for admission, just off I-15 North of Las Vegas, Nevada.
If you have items of interest, please send photos to museum@pvdr.org. Items we are looking for include:
Vintage toys
Figurines
Paintings
Vintage Photographs